About Us
Serendipity & Co. Inc. is a full-service Wedding and Event Coordinating company located in Mississauga and servicing the GTA
The company is lead by a professional and qualified event planner - certified by The Wedding Planner Institute of Canada. Whether planning corporate events, themed parties or weddings, we promise to provide the utmost quality and care when planning your important day.
With over 13 years experience , Serendipity & Co celebrated their 200th Wedding on September 21, 2018! You can rely on Bernadette and her qualified team to help in the planning or coordination for your special day.

Message from the Coordinators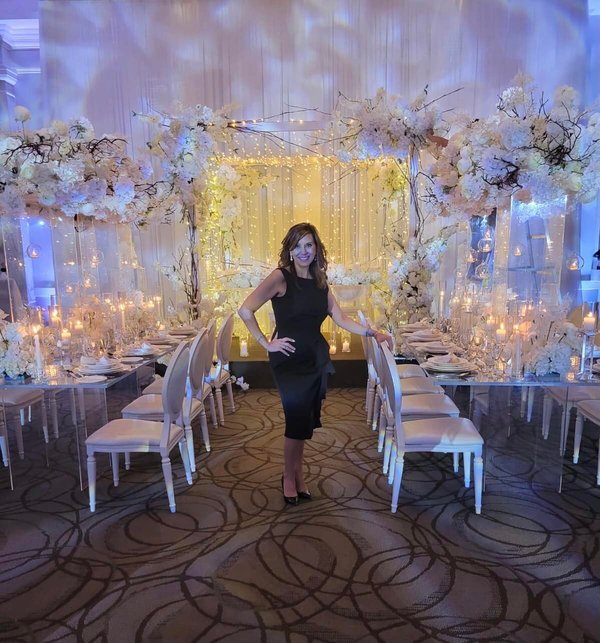 Bernadette Galego
WPICC
To quote Audrey Hepburn:
"I believe in pink.
I believe that laughing is the best calorie burner.
I believe in kissing, kissing alot!
I believe in being strong when everything seems to be going wrong.
I believe happy girls are the prettiest girls.
I believe that tomorrow is another day and...
I believe in miracles."
My personal addition, "I believe in beautiful weddings and in marriages as beautiful as the wedding!" Since May 7, 2007, I have made the business of weddings my passion in life. Through the years and the many weddings I have planned or coordinated, the many Brides I have made smile or wiped a nervous tear from their eyes, I have given my dedication, talent and creativity to. The experiences gained throughout the years have helped me to bring better service, professional vendors, and amazing value to your budget. I have tweaked and tailored services to best suit your planning and wedding day needs. From the smallest intimate wedding to the most elegant and elaborate weddings, I take pride in every wedding. Our tag line, "Close your eyes, tell us what you see..." we bring to you - true to heart. If you can envision it, we will strive to make it happen. Whether you need us to bring your wedding vision to life by helping in planning or have us coordinate your day ensuring that your plans are played out perfectly and your day is stress free, my team and I are here to help. I promise to lend you my ears, my hands, my heart. Don't look at me as just your wedding coordinator but your friend guiding you along on your very special day.
"The Best Thing To Hold Onto In Life Is Each Other..."- Audrey Hepburn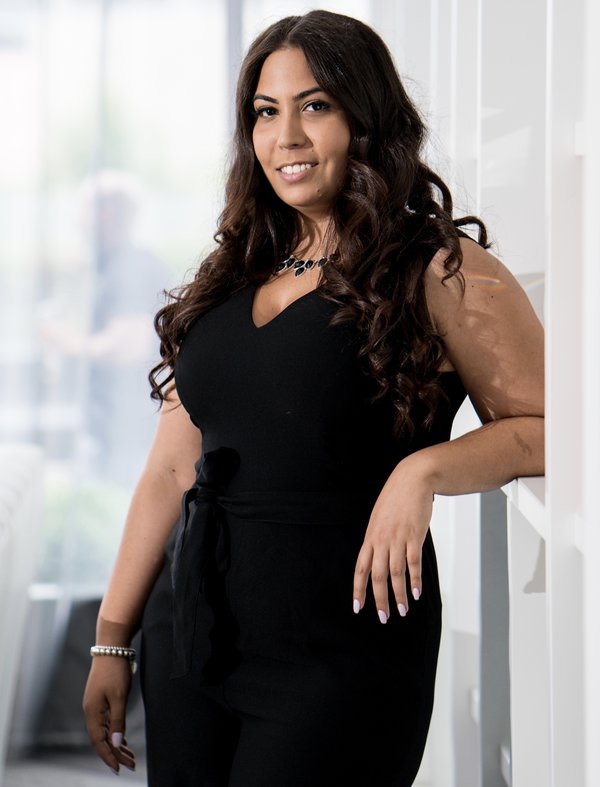 Sarah Pinto
Lead Planner and Coordinator
My name is Sarah. I have been with Serendipity & Co since the fall of 2015.  My drive to be a coordinator and planner comes from growing up in a large Portuguese extended family and being able to see and attend many uniquely special, fun and loving weddings. I was fascinated with everything behind the scenes. I knew this is what I wanted to do. My upbeat and detail oriented personality allow me to mesh with my clients and vendors, allowing for a seamless execution of the day. 
Allow me the absolute privilege to guide you with my knowledge and my experience throughout your wedding journey.  Let's make your wedding day extra special.  Let's make your special day the day you have been dreaming of. I am here to take care of your details. I am here to support you and guide you. I am here for you. Sit back and enjoy your day while I take care of every detail, big or small.  I am so happy to have been able to work with as many amazing couples that I have and I can't wait to have the opportunity to help you create your absolutely amazing day as beautiful as your love for each other. This is my passion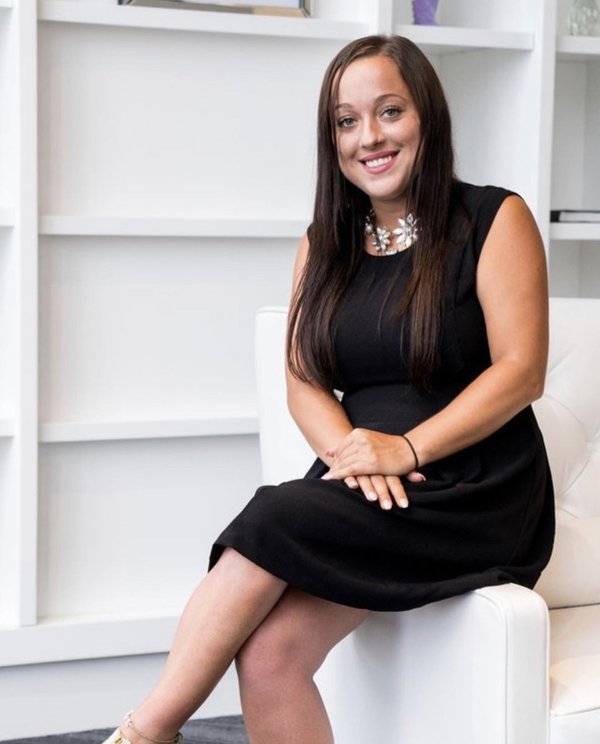 Ashley Mateus
Associate Coordinator
My name is Ashley Mateus, I am a creative and detail orientated wedding planner who simply loves all things weddings!  My passion for weddings started at a young age. I love all of weddings precious moments, the bride's grand reveal, witnessing two people reciting their love for each other, the grand entrances, the great food and outstanding party.
Working for Serendipity & Co. has allowed me to pursue my passion for creativity while working with couples to find a unique way to make their dreams and visions a reality.  I truly believe that your wedding day and planning process should be stress free while we manage all the details, big and small, to ensure you an amazing and memorable day and that is our number one priority at Serendipity & Co.. With my experience in catering, bartending, event management and wedding planning, I'm confident that all of your wedding details will come to life exactly as envisioned.
 I have worked on such amazing weddings so far and I look forward to the ones to come.
 Thank you for allowing me to be part of your happily ever after!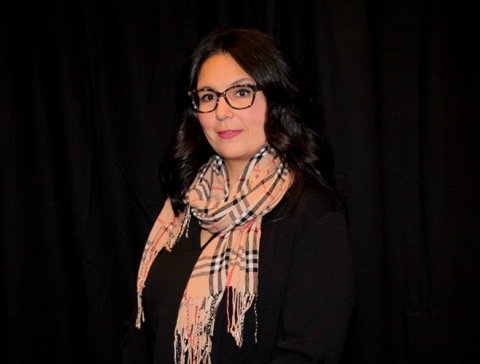 Jennifer Vital
Associate Planner and Coordinator
My name is Jennifer Vital.  Big family functions and celebrations is the world I was a raised in, and where I realized that the feeling of sheer joy was true satisfaction for me.  This feeling was borne from the look on their face of true bliss and content, that I have delivered their vision.   I have always offered a helping hand and a creative eye to family and friends, and the joy it brought me knowing they were beyond satisfied made me realize that I was ready to begin a new adventure.  The adventure brought me to Bernadette!  I began working with Serendipity & Co. in November 2018 and it has been one of the greatest experiences I have had.  I love having the opportunity to build relationships with brides and grooms; getting to know them is such an important part, as a personable individual makes this so very simple and easy.  Moving on to learnings one's vision is the fun part!  I love taking on the task of bringing your vision to light with every detail – big or small.  The little things like, tying bows, decorating favors or folding napkins are just some of my fortes which bring me to my happy place.  Being a wedding coordinator allows me the opportunity to walk you through step by step of each important piece of your wedding, from start to finish.  A few of my great character traits are listening and my attention to detail, followed by execution which will bring your dreams into reality.  If you are looking for way to make your wedding preparations and the special day relaxing and enjoyable, grant me the opportunity to work with you.  It will be one of the best decisions you make!  A personal favorite quote of mine is "creativity is intelligence having fun", and one that I truly believe.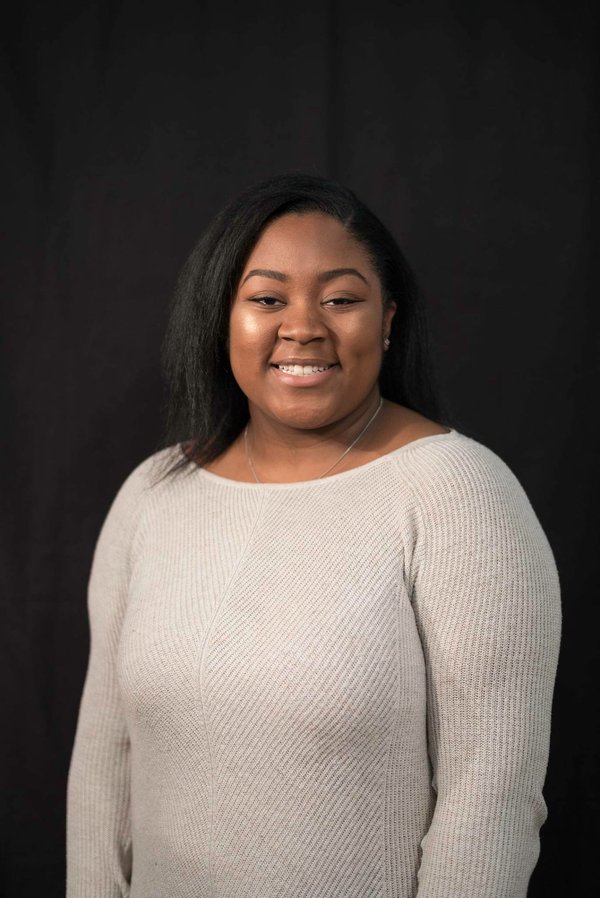 Domenique Webster-Phillips
Assistant Coordinator
My name is Domenique.  Growing up in a big family celebrating holidays, birthdays and other special occasions was always filled with lots of laughs, love, good company and of course, amazing food! Always having a good time surrounded by loved ones inspired me to pursue a carerr in events.  I studied Special Events Management at George Brown College, where I develped my love for weddings.  There is something so magical when helping a couple come together to celebrate their love and share it with everyone around them. 
I came to Serendipity & Co as an intern student and was later hired on.  From the first moment, I was filled with excitement talking to Bernadette about the incredible work she does.  I knew this was where I had to be, a place I could express my passion for weddings as well as other events.  Since I have started working with Serendipity & Co I have been able to connect with couples to put together the vision  they have for their special day.  It allows me to express my creativity and passion when it all comes to life.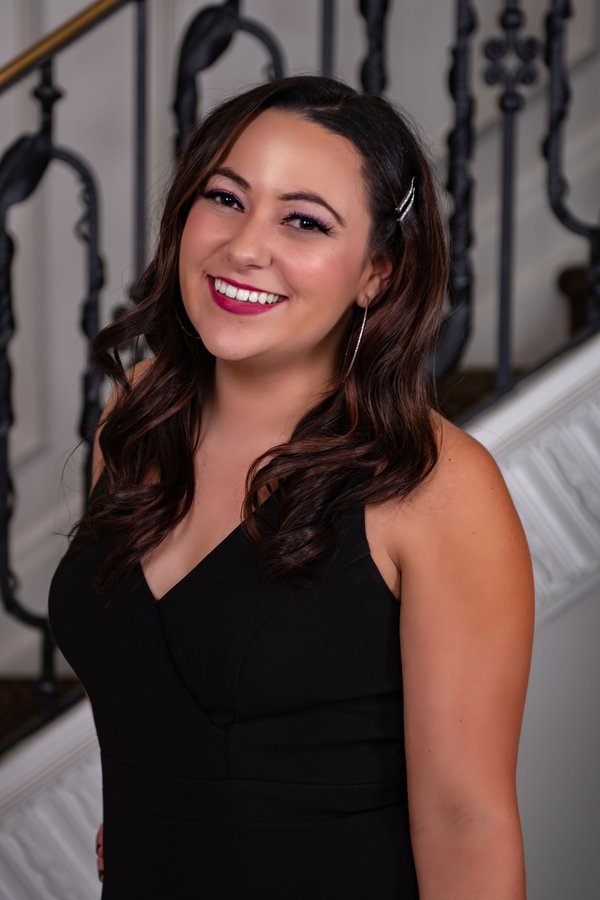 Jeanette Senra
Associate Coordinator
My name is Jeanette Senra and I have been with Serendipity & Co since I hired them for my own wedding! Planning my own wedding, I knew I needed to have the best team that could guide me and give me the best possible stress-free experience. I have worked in the bridal industry for over five years; planning and coordination is one of the things I have always wanted to do. I truly do have a passion for weddings!
Working with Serendipity & Co has allowed me to have my dream job; it doesn't even feel like work. I am a perfectionist that is known for my organization, dedication, and elegant style. I truly hope to be by your side for your wedding, or any event process. I am extremely lucky to be able to get to know my clients while doing what I love and being a part of so many magical moments.
I cannot wait to be a part of your magical day!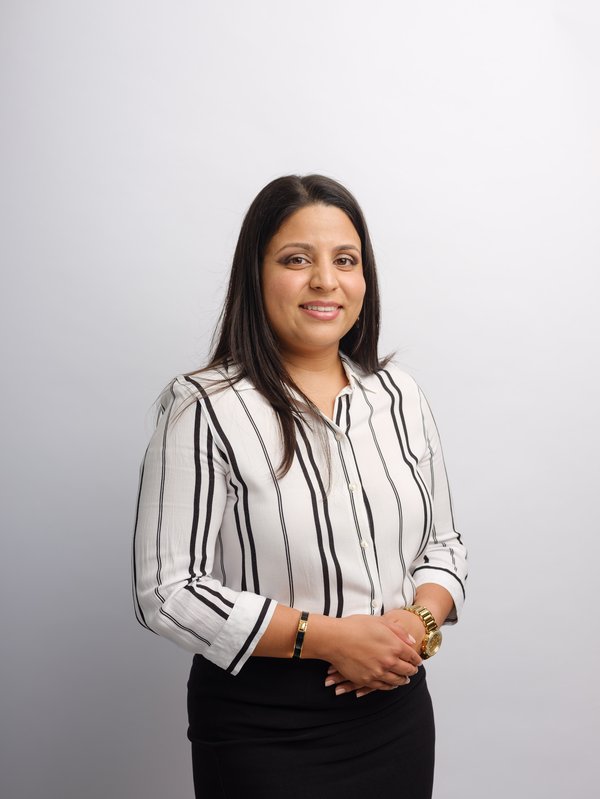 Anita Singh
Assistant Coordinator
My name is Anita Singh. Before joining Serendipity & Co. I started my event planning career in the corporate world in 2012. It was great and so exciting and made me truly passionate about events. I loved how the fast-paced nature of the industry and how it always keeps me on my toes. After a couple of years of planning conferences and cocktail parties, I started to shift my focus to the wedding and social events world. I'm totally in love with all things girly and functional design so wedding coordination was a natural fit. I have high energy and a keen eye to detail. I can't guarantee that I'll not cry at weddings no matter how many I assist plan, coordinate or attend. I am very fortunate to be able to do what I love and being part of a couple's special moments throughout the whole process! My main goal is to be your ride and die everything wedding go-to girl for your special day!